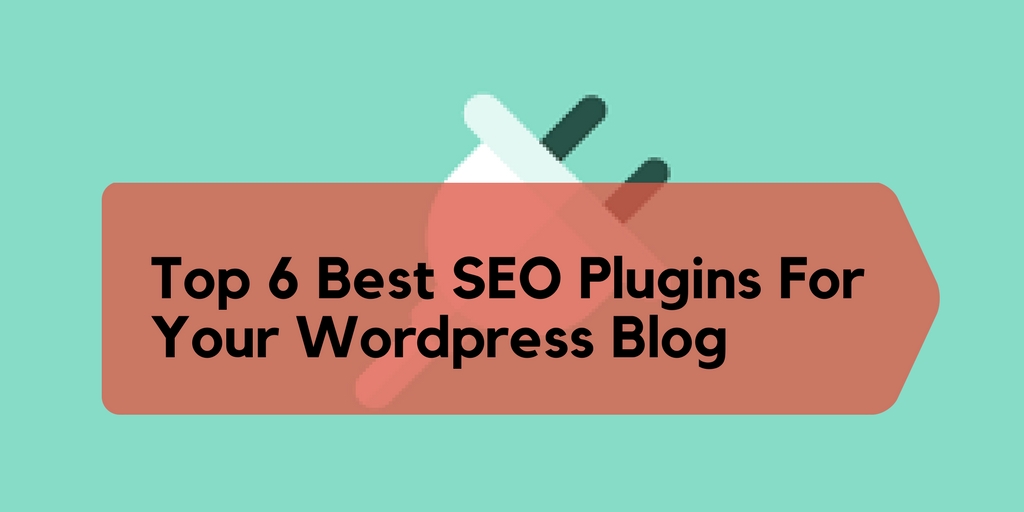 6 Best SEO Plugins For WordPress
In WordPress, Plugins are King Maker. You can do maximum with the Plugins.  
Search Engine optimisation (SEO) is  the only way to rank your Blog.
If you are going to write an article, how good would it be if you get a positive idea about the quality of your article?
Today I'm going to tell you about some 6 Best SEO Plugins For WordPress to help you rank in Google.
1.Yoast SEO
Yoast SEO is a very popular and most downloaded plugin. Yoast plugins for WordPress have the variety of features for your content creation and optimization. Yoast SEO can suggest SEO on your contents title, meta descriptions, keywords.
Yoast Seo Plugin Have many other options like,
Setting your Robots.txt File, Yoast has integrated social settings which are used for display preview of your data.
Readability & Onpage Seo Marking
Yoast has integrated social settings which are used for display preview of your data.
Connecting your blog to search console like webmaster tools
Create Sitemaps
Create Security settings with Yoast Seo Plugins.
and many more
Yoast Seo is available for Free and there is a Pro version available as well
Yoast has integrated social settings which are used for display preview of your data.
2. All IN ONE SEO
All in one Seo plugin is the second most popular Seo plugin in WordPress. Some people recommend that Yoast is best while All in one Seo Plugin Users are satisfied with the same.  that's why All in one seo plugins becomes popular.
It generates meta tags for your content its also gives meta description suggestion. it has lots of features like canonical URL's, sitemap, avoid duplicate content, google analytics support etc.
BROKEN LINK CHECKER
When your blog content is increasing everyday, and you want to check all content that there is any broken link .so this job is become more complicated and time consuming for you.For handle this situation broken link checker can help you to achieve this. Broken link checker checks your content and missing links. It has ability to monitor broken links .it prevent the search engine from broken links.
4.REL NOFOLLOW CHECKBOX
Rel no follow checkbox plugins adds a small checkbox with the "nofollow" attribute and try to solve automatically. This plugins has open source project . you can install it free of cost.
5. IMAGIFY
This plugin is for image optimization for your blog images.yes, you need this SEO plugins for your image , because its necessary to optimize your inserted image for increase the page load speed. Imagify has features like , resize image directly inside wordpress, maintain the quality of images.
6. SEO PRESSOR
seo pressor is also a very powerful plugin for your wordpress blog.it's optimize your post with well guided approach . SEO has built in keyword research tool which is the unique features and stand alon feature of plugin .when you complete the content, this tool is analyze the and give a score of your post.its also help you to optimize your images.
Conclusion
Seo is mandatory for every blogger and it really ranks you high in search engines. so Use the Seo Plugins very wisely to be on the Top of the world.
So above are the tips for blogger for Seo Plugins. Above were the best 6 SEO plugins for WordPress. If you are looking for anyone else then pls comment and we will definitely help you.
You can also get the best wordpress themes at mythemeshop https://mythemeshop.com/?ref=ashish169