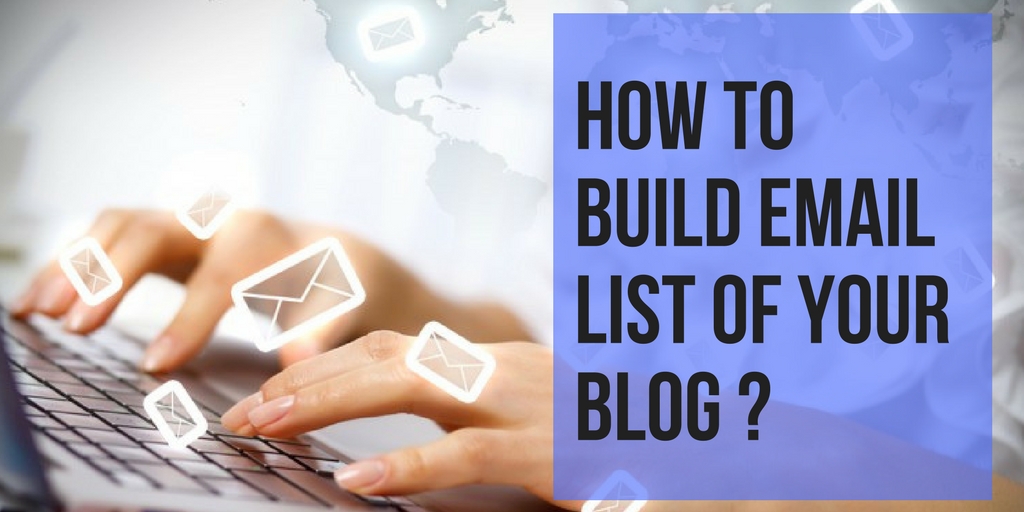 In previous article "top reasons to build email list of your blog visitors"I described how necessary to convert visitors into subscribers. In this article I will give details on How to Build Email List for your Blog?.
The first question arises is why is Email important factor. In the virtual world, data is everything. If you have a genuine database to use for your business, then you, My Friend, are on the way to prosperity.  You can give a personal touch to your business virtually. You can interact with your customers and other more efficiently.
For bloggers or for online business, emails are of great significance. Emails are considered more convenient as it is a fast and reliable form of communication. And the real catch is, it is all for free.
How to Build Email List for your Blog?
Sometimes, site owner uses wrong methods to collect email address of his visitors. For example, when you visit any site, after few second  a pop up window opens in his site (like road block ad) and asks for email and you are not able to close it without providing an email. This can be very annoying and it leads to losing them as your customer. It is also possible that they will not visit your website again or will think twice before visiting. I am going to describe How to Build Email List for your Blog with some clean and working method to collect email addresses.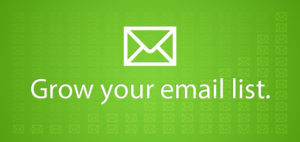 1. Show a pop up at the end of your article
In most cases, visitors decide whether to subscribe to the service your are providing or not after reading your content. You cannot force them to subscribe first and then read your content after. Adding a pop up at the end of your article will ease the efforts of find where to subscribe. People want to spend less efforts and if they have to shred their efforts it may lead to loss of a customer.
2. Giving an offer they can't resist
The best way to ask for an email address is to provide an offer to your visitor. You can offer a free product or services that is relevant to your the services or product that you provide.
The viewers will be influenced and you will have a better chance of getting an email.
3. Insert pop- up when the user exits the site or page
Many time visitors come to your site and spend some time reading the content in your website. And when they are leaving, you can display a pop up window asking for feedback and suggestions as to how they felt about their product or services and how you can better up your product or services.
This also paints an image to the customers that you want to improve and give them the feeling that the customers are important to you.
Example: optinmonster provides excellent pop-up services. Including this exit intent services.

4. Slide in a request after the page is scrolled.
This is the gentle method when visitors visit your site and scroll down your site a pop-up window opens and asks for email. This is gently slipping the request of provinding an email and usually people will provide you one.
Example: SumoMe's Scroll Box on Blogging Spell has scrolling features.
5. Display a sticky top bar navigation.
If you have fixed navigation bar in your blog. Why not you try to include subscribing option to this?
This method is very popular and very effective. When visitors scroll down so it remains within a user's sight all the time.
Example: Hello Bar provides top bar services.
6. Add a side bar.
Another option is you can add a side bar in your blog without affecting your article content. Visitors will also accept this because visitors will not get disturbed when reading your articles. This will not annoy them and they may provide you an email address.
7. Stage a welcoming home Gate.
Home page sometimes becomes the most visited page of your site. You can design a beautiful landing to attract your visitors and ask them for their subscribtion to your services.
Hope now your will build an email list for your blog through the article How to Build Email List for your Blog? If you have any any doubts on How to Build Email List for your Blog, you can comment below and i will be happy to help.