How To Make A YouTube Video – Few Points To Be Kept In Mind
A video is a digital form of recording any moving visual images with the sounds. It is used for playback, broadcasting, and display of moving media. Showing visuals are more effective than just speaking words. So, below we have discussed How to make a youtube video.
Some simple ways to how to make a YouTube video are:-
I. Come up with an idea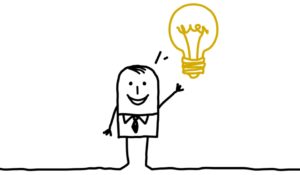 Well, first things first, you should come up with an idea that is unique from that of others and you need to find a way to make it more relatable and attractive.
The content matters a lot. Your content should be very interesting for people to be hooked to it.
Sometimes, the presentation does the trick. If your presentation of the content is good people will like the video.
II. Selection of Gadget
You have to carefully choose a gadget which suits your purpose. E.g. if you want mobility you should choose a camera phone, If you want to look professional use a professional camera used to shoot movies.
The videos that are clear and eye catchy are more preferred, so, choose a camera which shoots good quality videos.
The sound quality of the video should also be clear so that the listener is able to understand what you are trying to say. Consider purchasing a microphone for clearer sound.
III. Making Video
You should have plenty of light. The video should not be dull. Dull videos do not leave a good effect on the viewer. Try to shoot in daylight, you should face the light and the camera should face you, it avoids lens flare.
Speak loud and clear. Your voice should not crack, speak with confidence and speak very clearly. The audio quality should be good.
The video should not be lengthy. It should give the information you want to provide in a short and efficient way.
IV. Editing the Video
Transfer the video to your computer or laptop as in them you can edit it more effectively.
Edit your video creatively. Editing can make your video more attractive and appealing to the viewers.
Search the perfect editing software that fits you. Remember editing always makes a difference. Some of the softwares that you can choose are:-
AVS video editor,
Adobe Premiere Pro,
Lightworks,
Cinelerra,
Corel VideoStudio,
Windows Movie Maker etc.
V. Keeping Views and Subscriber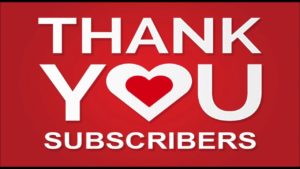 Use hostages smartly and if your video is new, keep fewer ads on it and also try keeping less annotation.
Continue to make quality videos. Making high-quality videos is the key.
Always thank your viewers at the end of the video as your viewers are valuable for your channel to be popular and liked.
Guys, I think this should solve your problem and I wish after this you will make amazing videos. Thanks for reading this article, you are valuable to us.
If you still have any problem regarding this comment below I would be happy to help.
Also Read: