Before we start with the Reasons to build email list. The question that should first strike is what is an Email list? By using words email list, people basically mean to refer to:-
a list of addresses of emails
the subscribers that want to receive emails on those addresses
The emails sent are usually promotional or for the purpose of giving updates.
Why you should build an email list of your blog visitors?
If you are not collecting the email information of your visitors, you are making a huge mistake. You might think the most important part of your blog is that people visit your site. Don't you want your visitors to be able to access your site always? Visitors being able to connect and communicate with you are most important for your blog to increase revenue and popularity.
Emails are a more reliable source of communication and are free to use. So, you should make the most out of emails.
Top Reasons to build email list of your Blog Visitors are:-
1. Providing Blog Updates
When you post any new update about your blog. You can inform your subscribers about the update. This will give them the information that you have posted something new and will lead to your subscribers reading that instantly and you will get the instant traffic from it.
2. Sell the Product or Services
You can sell products or services by giving them the details about your products or services. You can also offer a special discount to your subscriber. It's in your hands how you keep your subscriber active and compel them to keep visiting your site. If you have any product or service you can sell it to the subscribers.
This may also interest you:     Top SEO Plugins for your Blog
3. Easy Availability
The reason why email is more effective than other is that today everyone has a smart phone and they check their emails regularly. Most of the people in the world have an email account. Here, you have the opportunity (absolutely) to grab the attention of your visitors to attract and keep them visiting your blog.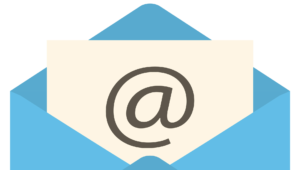 4. Asking Reviews
If your visitor has subscribed to your blog, it means that they keep the interest of the topic you are blogging about. By emails, you can ask for reviews and comment from your visitors. You can also ask for their suggestion to improve your services.
But due to their everyday business, they forget to come to your site. You need to be active to remind them. In this way, you can increase your visitors.
5. Relationship Building
You don't need any permission and any other middleman (like social networking site) to contact to your subscriber because email gives a  personal touch and you have a direct contact to your subscriber. Collecting Email addresses of your blog Visitor will definitely improve your relationship with the Clients.
I told you how important it is to collect emails and the Reasons to build email list of your visitors in this article. Now you will have questions in your mind how to collect emails from your visitors. You can also read my next article about "How to create an email list of your blog visitors?"
Also read,