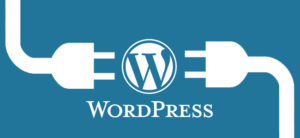 Nowadays most of the online website users are using WordPress CMS (Content Manager System) software for their website(s). For the better performance of the website, we have to select an attractive theme, plugins, logo, content, etc. So below, I discussed the most useful, important, best, essential, and free WordPress plugins for blogs that you should use.
Firstly, let's come to know a little bit about plugins.
What are plugins?
A plugin is a software or extension that contains lots of functions that can be added to the WordPress website. It is installed onto the WordPress to improve the performance of the website. By installing plugins your website is able to perform additional functions and features.
Hence, the purpose of installing plugins is to give a touch of your imagination that you want on your WordPress websites.
Now, let's talk about the top ten plugins that you must use for the website and it is a free WordPress plugin.
1. Yoast SEO
The author of this plugin is Team Yoast.
This is the best plugin to improve your WordPress SEO. By the help of Yoast SEO plugin, you can write better content. It tells about whether your title is long or short, your keyword exists in the body of your content or not etc. Yoast SEO helps out to improve the readability of the content.
It also assists you to make better the focus keyword, Meta description, SEO title, and slug etc. for the search engine result page.
Most of the WordPress users install Yoast SEO plugin. Yoast SEO plugin is free for the WordPress and its pro version is also available.
2. Redirection

This website is designed to manage the 301 redirections. It tracks the 404 errors and improves your website ranking.
This helps you to redirect viewers from your old existing page into the new one. In this plugin, custom "pass-through" redirection permitting you to pass the URL to another page or website.
Through Redirection, all the URL's can be redirected that existed earlier and doesn't exist.
It is fully localized and available in many languages.
3. Jetpack

Traffic acts as a blood for any website. Jetpack plugin helps you to analyze the traffic of your site. You can observe you brand visibility, traffic, site stats and analytics etc.
It also helps you to increase your traffics.
It is free and also has a premium version for WordPress users.
4. Broken link checker

This plugin monitors your site and find broken links and missing images. It detects links that don't work, missing images in the posts, and redirects. Through this plugin, you are able to find links those are not running in your blog, pages, comments and custom fields etc.
This plugin is highly configurable.
5. MailChimp
Millions of WordPress users use MailChimp plugin to increase the reach of the customers and grow their business.
It helps you whether you need to sell products, share some news related to your niche, and campaigning, etc.
MailChimp plugin is useful for creating email, MailChimp, newsletters, marketing, and signup.
Something else you may be interested in: How to Find Royalty Free Images for your Website?
6.AddThis

AddThis Plugin is the world's best sharing buttons for any site. It is available in WordPress for free. Through this plugin, you are able to promote your website content by sharing buttons very easily. Hence, it provides you to share content over 200 of the most popular social network and bookmarking sites like Facebook, twitter, Pinterest, google+, WhatsApp and many more.
7. Contact form 7

It has 5+ million users. It is very useful to manage multiple contact forms. The contact form 7 plugin support Ajax-powered submitting, CAPTCHA, Akismet spam filtering and more.
Also, you can customize the content form and mail flexibly by simple markup.
8. Wp super cache

It is a platform that generates static HTML file from your WordPress blog. This plugin helps to serve cache files to the viewers. This is also compresses pages in your website. It has 1+million users.
If you are not comfortable with editing PHP files then use simple mode. It is very fast and easy to set-up.
9. All in one SEO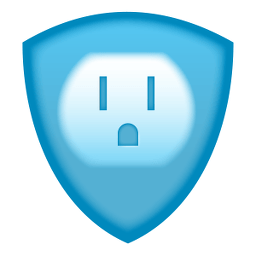 Users use All in one SEO Plugin to optimize WordPress for SEO. It has advanced features and API for developers.
All in one SEO having Google analytics support, Generate automatically META tags, XML sitemap support, Google AMP support etc. It is available in 57+ languages. Also, it has 100% PHP 7 Compatible.
10. Smush Image Compression and Optimization
This plugin is designed by WPMU DEV.
Smush Image Compression and Optimization plugin is a compress the image and decrease the web page loading time. It compares any image in any directory. This is very beneficial to improve the loading time of websites.
So, above are the list of best free WordPress plugins for the blogs. Build up the website using free WordPress plugins for development of your website. Hence, use these free WordPress plugins and enjoy online earning.
 Also read: VidIQ vs TubeBuddy – Which is Best for YouTube Channel SEO